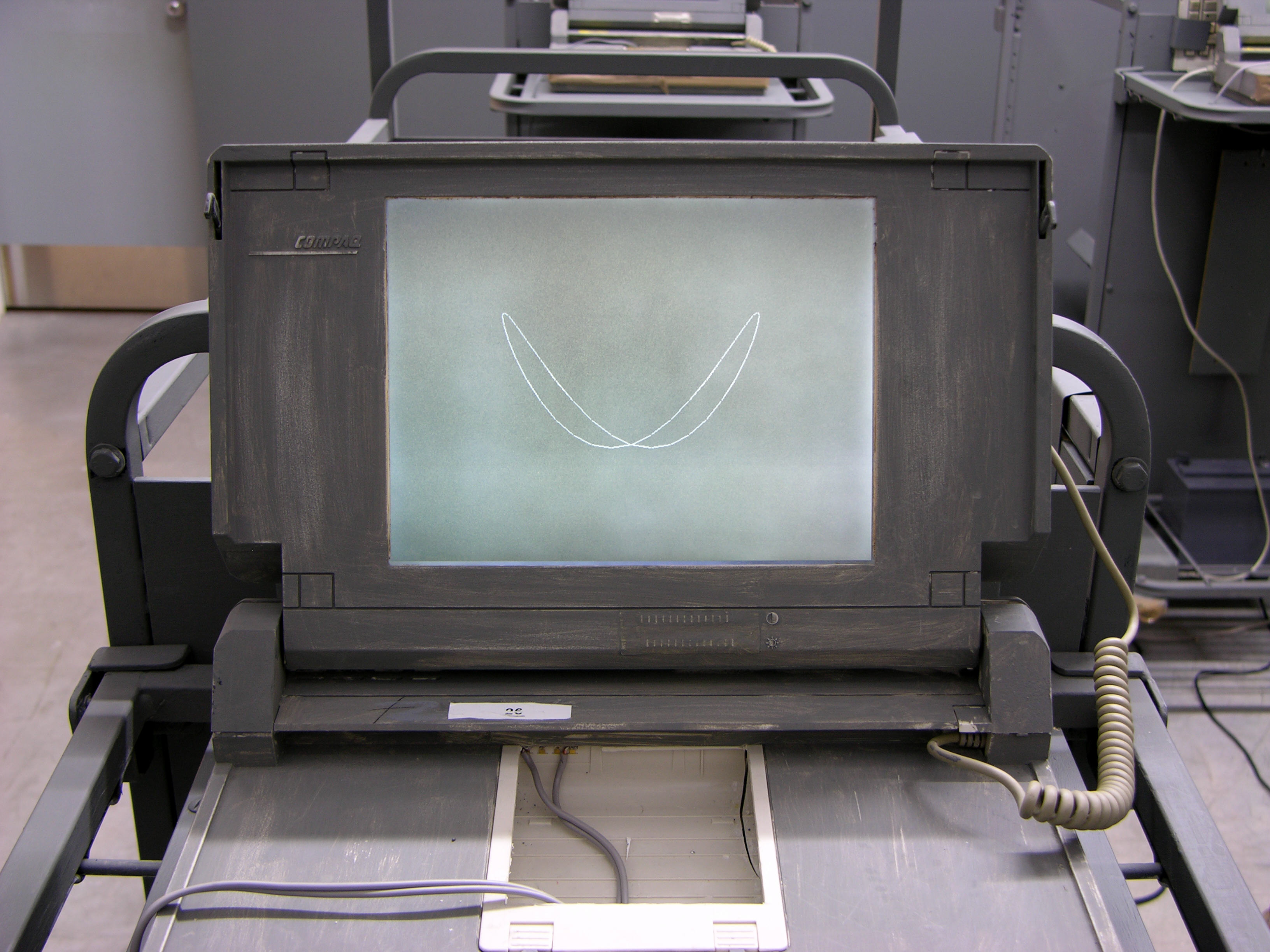 ET AL. (2004) the second practice, PUBLIC/PRIVATE Tumatanui/Tumataiti: The 2nd Auckland Triennial; & Museum de Paviljoens, Almere, The Netherlands, 1 August – 24 October 2004. Co-curators: Ngahiraka Mason, Indigenous Curator, Māori Art, Auckland Art Gallery Toi o Tāmaki and Ewen McDonald, Independent Curator, Australia.
The research work for Tumatanui/Tumataiti was carried out over a period of 6 months. The research contribution of the project involved the analysis and construction [and in the second exhibition, de-construction] of the visual modalities of indoctrination and thought control. The projects included original audio content and computer graphics. The project in Almere, Netherlands entailed a reconfiguration and encompased the sense of a de-constructed-outworn modality. ISBN 0-86463-235-X & ISBN 90-806595-3-3 Photographer Jennifer French.
Artists PUBLIC/PRIVATE Tumatanui/Tumataiti: The 2nd Auckland Triennial; Laurie Anderson, Tiong Ang, Carolyn Black, Polly Borland, Mutlu Çerkez, M. Chance, Paolo Colombo and Elizabeth Janus, Atom Egoyan, Juliana Engberg, Mark Holborn, David Holthouse, Giovanni Intra, Chrissie Isles, Ilya and Emilia Kabakov, Emiko Kasahara, William Kentridge, Jakob Kolding, Stuart Koop, Robert Leonard, Stuart McKenzie, Thando Mama, Senzeni Mthwkazi Marasela, Cuauhtemoc Medina, Michael Newall, Sean O'Toole, Veronica Passalacqua, Fuli Pereira, Marjetica Potrc with Sean Snyder, Robert Pulie, Catherine Rogers, Beatrix Ruf, Sangeeta Sandrasegar, Peter Shand, Chiara Bersi Serlini, Ann Shelton, Luo Shujun, Anna Smith, Kathryn Smith, Christina Stachurski, Kathy Temin, Nicholas Thomas, Cynthia Troup, Yuan Goang-Ming, Pamela Zeplin.